Since we're all locked up at home, staying safe and trying to stay sane, the team here at Inf Def has decided to reach out to our pals to throw together some rad lockdown mixes and share some of their tips on how to manage this crazy time!
Meet Tāl. They're an Auckland based duo of twin sisters Shantini and Shalina who have been kind enough to put together a dreamy housebound playlist for us and fill us in on how they're spending their time at home. Just like their own self-described 'spicy electro-folk' music, the playlist that that they've put together reflects the duo's ability to weave together the sounds of their unique cultural background and upbringing. Enjoy!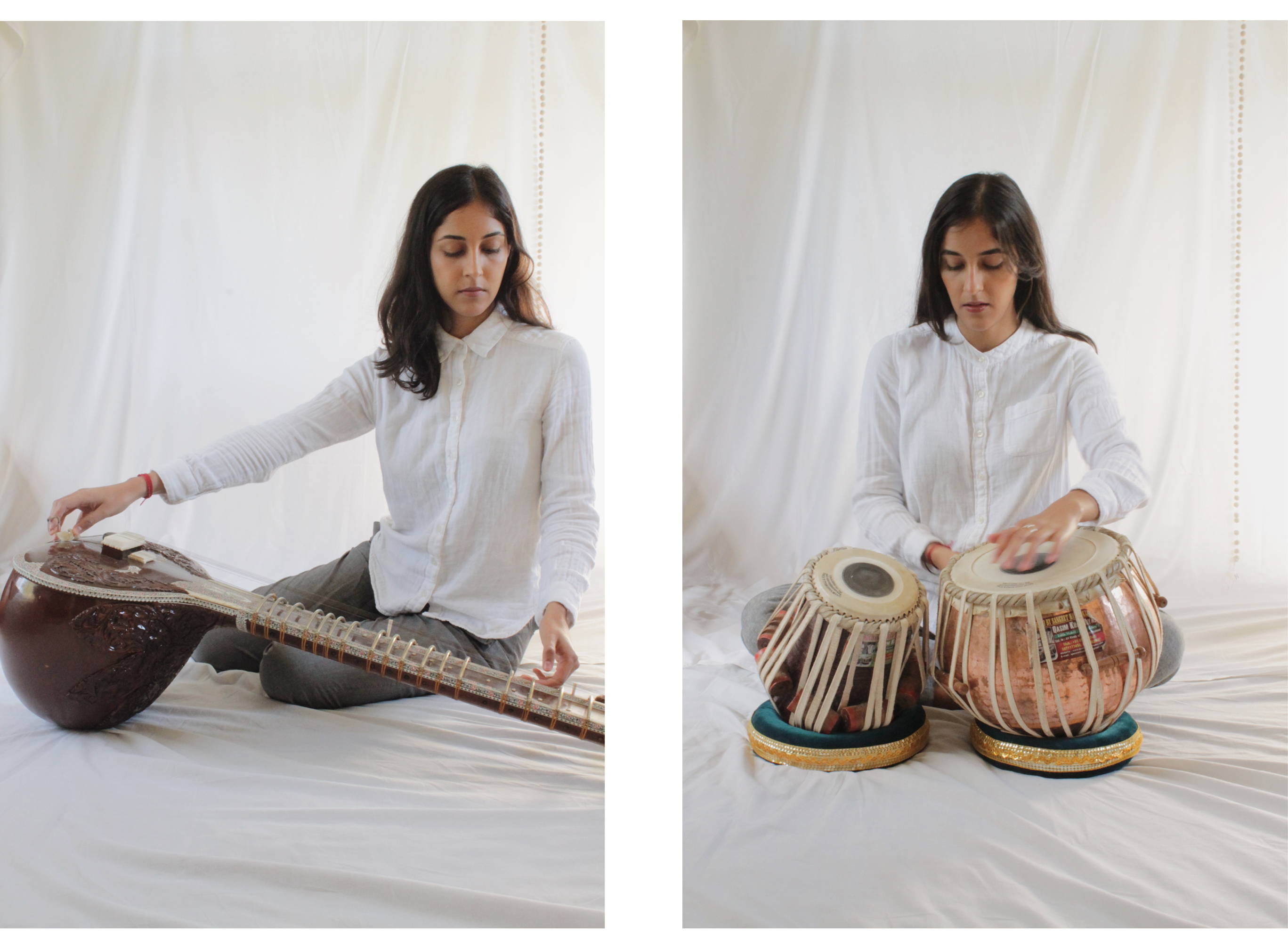 We are...
    Tāl, a duo based in Auckland. We're half Malaysian-Indian and half Pākehā, and make music that is a reflection of our upbringing and cultural background.
How would you describe your music and what are some of your influences?
    We play the sitar and tabla (Indian classical instruments) which feature prominently in our music. We find it hard to put a label on what we make, but tend to describe it as Spicy Electro-Folk when we're being cornered. We grew up listening to a wide range of music, from 60s Bollywood film soundtracks and Tamil bangers, to Dire Straits, Vivaldi and Santana. We particularly enjoy early 2000s RnB. You could say that our influences are everything we grew up listening to.
My idea behind the mix
    These are songs that have been in constant rotation, in the past and during recent times. You'll get a sense of the translingual, genre blending moments that we mentioned before. We hope that our mix brings some contentment to anyone who listens in this strange time we have found ourselves in :-)
What will you be doing during lockdown/ some suggestions for things that people can do
    We've been soaking in the slow pace of the lockdown period, finding newfound enjoyment in things that we now have time to be present in doing. Jigsaw-puzzling, brewing Ayurvedic tonics, cooking, baking, mixing new tracks, and sitting outside in the sun have been frequents on the agenda.
How are you keeping up with and supporting friends, family and
community during lockdown
    The internet has been a blessing during such a time like this, we're so lucky that we can still connect with our friends and family- albeit in the virtual realm. Most of our family and friends are overseas, living in countries that are also in lockdown, so it's nice to feel like we're in isolation together. We've been video-calling, sending each other jigsaw update pics, exchanging close-ups of our baking and sharing tv series recommendations. We've also been swapping playlists with friends as a way to feel close to each other.
Ways that we can support your music during lockdown?
      We'd be extremely grateful to anyone who streams our music through Spotify and Apple Music, or purchases it through Bandcamp. It's impossible to imagine a world without the arts, so we have to do what we can to keep the industry alive from indoors.
You can listen to our music through your platform of choice, here: smarturl.it/talduo
The Supreme edit of pieces from Inf Def:
Lost iN Lisbon City Guide
We miss Lisbon and are dreaming of the day the borders open again. For now, this book will do.
Vagn Classic Crew - Sporting Green
This jumper is yum. Menswear always has the best fits.
Mug 385ml - Gloss Gray 
We function solely on masala tea, so we do appreciate a good vessel.
Wild Kelp, Sea Salt & Pumice Bar 
We love this one by Sphaera, and like to support local where we can.
Bonnie Underwire Bra - Black 
Perfect item to wear in lockdown. This is defs the vibe of Day 06.