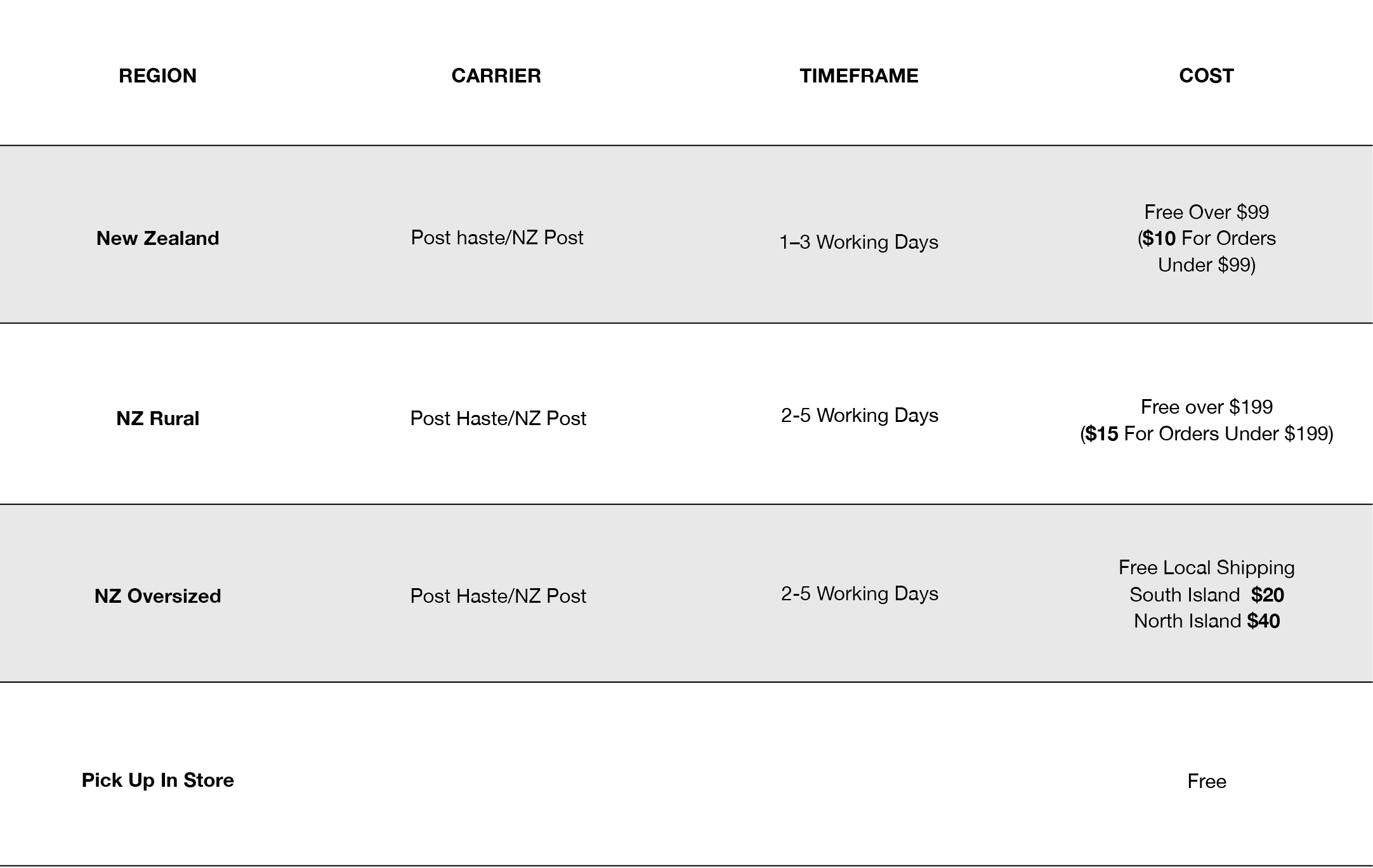 All oversized items incur an extra charge of $20 for non-local shipping within NZ. Please note for multiple oversized items extra charges may be incurred, we will address on a case by case basis.
If you're unsure whether your address is rural or not, get in touch and we can check up with our couriers for you!
Our packages require signature on delivery, if you would like to organise for your package to be left without a signature please let us know and we can arrange for your instructions to be passed on to the delivery provider.

Please be aware that extra charges may be incurred when ordering multiple oversized items. We will be in touch if this is the case.

If you'd like to order an oversized item or multiple large items get in touch and we can work out the best shipping method for you!
International orders can take up to 14 days (provided it doesn't get stopped by customs.) Please by aware that every country has different  customs laws and your package may incur additional charges while in transit.* Please be aware that NZ Post are currently advising a 7-10 day delay in sending items as a result of COVID-19 restrictions and restricted flight capacity.
There are some countries we currently do not ship to, please get in touch at info@infinitedefinite.com if you have any shipping queries.
*Infinite Definite is not responsible for any charges incurred once the package has left our store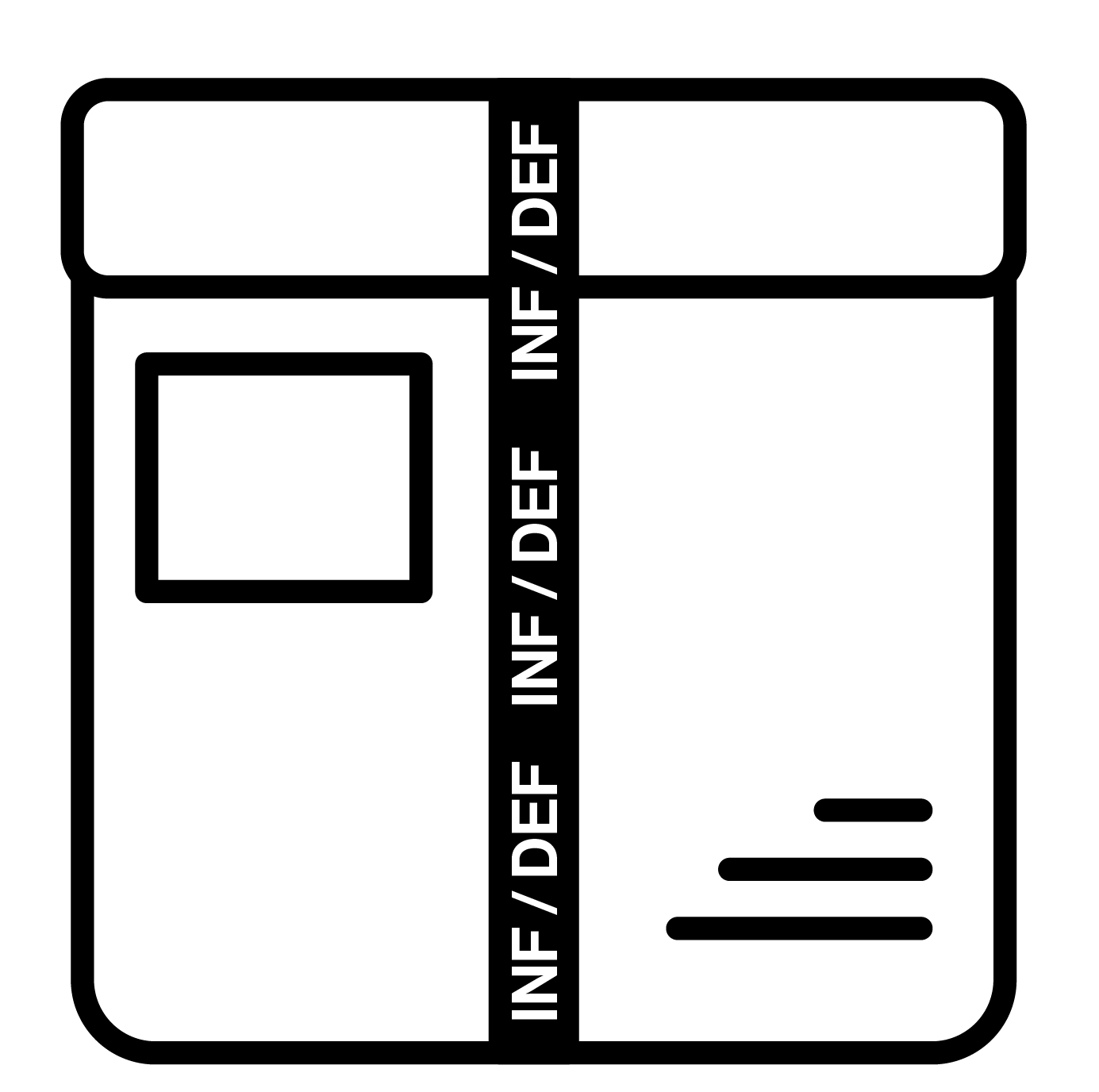 Dispatch
- Orders before 11am will be dispatched on that day
- Orders after 11am will be dispatched on the next working day
If you place an order on the weekend or public holiday we'll get it shipped to you on the next working day when we're back in the office.
If you require your package to be delivered urgently please get in touch and we'll do our best to get it to you on time. Please note that additional costs may apply.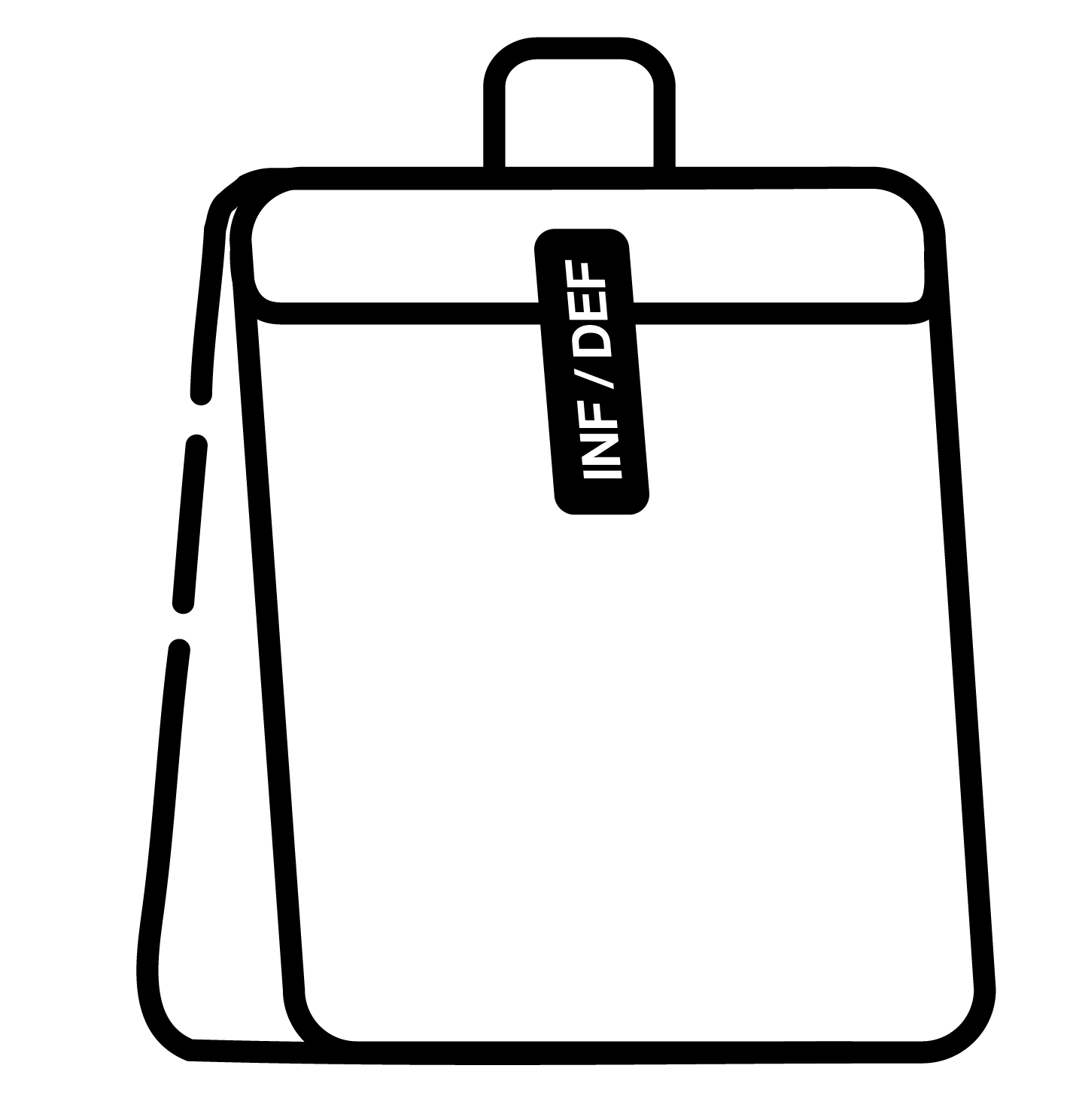 Pick Up In Store
Any orders placed inside Christchurch have the option of an in store pick up. Simply choose the 'Pick up in Store' shipping method at checkout.

Please wait for a second confirmation email from our staff to let you know your order is ready to be collected in store. You will have 5 working days to collect your items in store. After that time, you will be notified, your order will be refunded and product placed back into stock.
Trying to Return an Item?
We've got a new and improved returns system, head over to our returns page to initiate your return, exchange or repair. You will also find our returns policy on this page.
Questions?
If you have any queries about shipping guidelines just fire us an email at online@infinitedefinite.com and we'll happily chat to you about your requirements!