Local Mix 014 —
DJ Alexa Casino
Wellington-bred producer, singer and DJ Alexa Casino has the rare ability to effortlessly jump between and blur genres. One minute it's a dreamy pop song. The next you're listening to a futuristic hip hop track, like latest release 'Leave U' (which features our mates from Imugi on backing vocals). So, it's no surprise that the playlist that Alexa has made for us is suitably diverse. The Cranberries, Bloc Party and Nelly Furtado all together - yes please! Read on to find out more about Alexa Casino.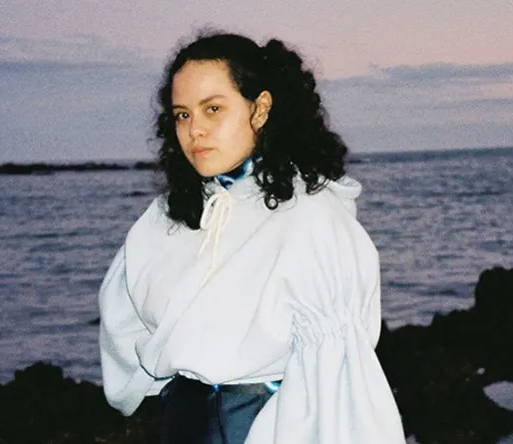 I am…
I'm a producer, I make Pop/RnB type stuff as Alexa Casino, which I sing on. but also have side projects working on hip hop and techno. I've been DJing as DJ SNAKELEGS too. I grew up in Lower Hutt, I'm Filipino/Pakeha and have been Wellington-based, but am moving to Auckland!
My favourite brands are…
I love what Virgil Abloh does, and Comme des Garçons but I mostly op-shop and go baggy + colour co-ordinated, like block colours, or a colour scheme that really pops! I find myself wearing Adidas Originals + Champion hoodies most of the time.
My idea behind the mix…
Songs I love that inspire me! It started out as a bunch of Kanye West songs, then I added others to create some sort of flow. I feel really sentimental about a lot of those tracks.
A trend I'm really into at the moment…
Climate change awareness! I love baggy clothes, like workwear and cargo pants.
Five people you'd invite to Friday Beers at Infinite Definite…
Michelle Rodriguez, Rihanna, Missy Elliott, Kanye West, Frank Ocean
My fashion icon(s)…
Rihanna, Rico Nasty, Peggy Gou.
My go to performance outfit…
I wear red a lot. I have multiple all-red outfits. But, the iconic outfit is probably: my red Versace jeans, which I love. Also, love my New Jersey Devils hockey jersey. I don't really care about sports at all but I love Jersey club music and obviously 666. I have this huuuge red G-Unit bomber jacket too, it goes down past my knees.