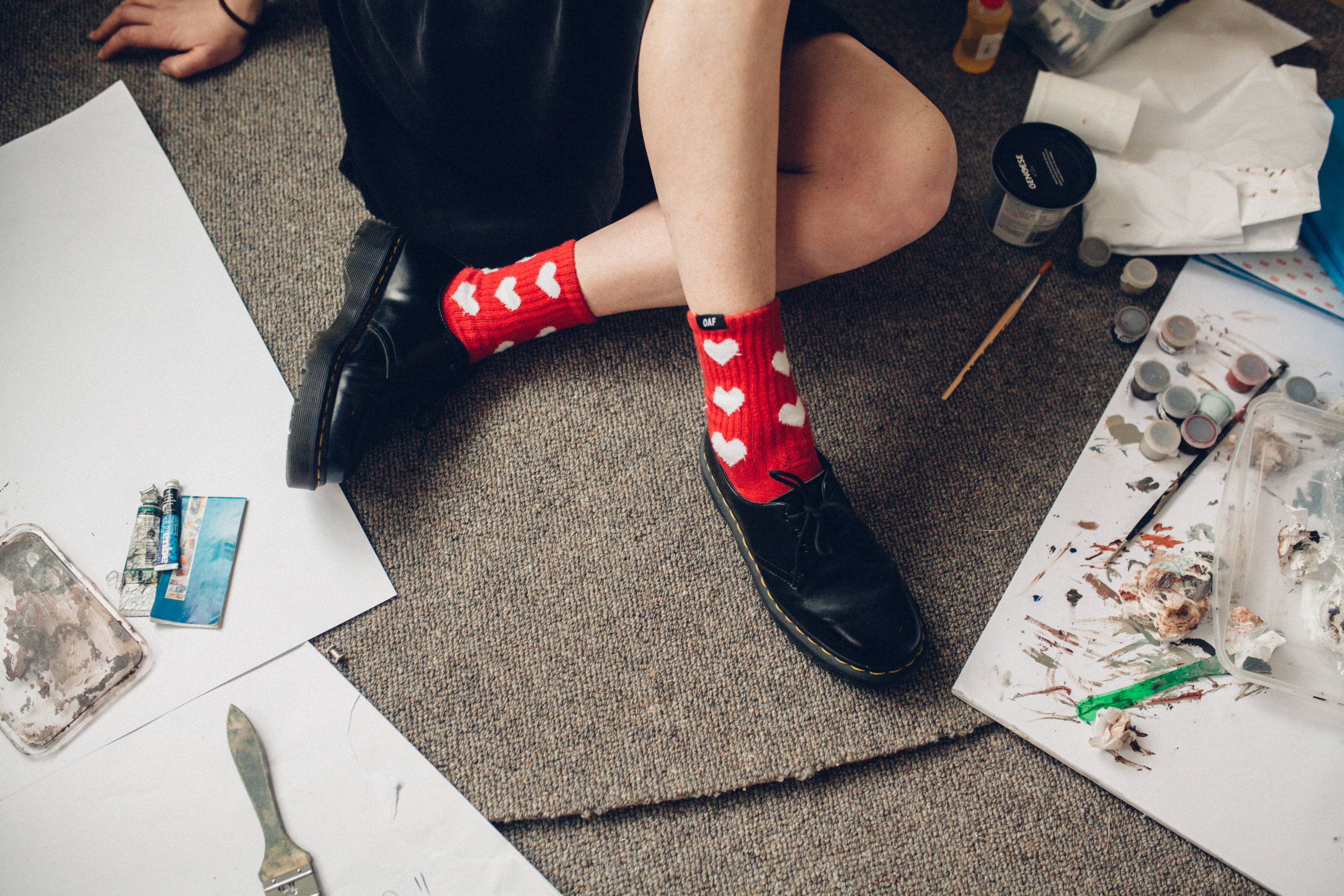 Jessie is a super talented CHCH local designer, illustrator and artist ~ We asked her to model some of our sweet new arrivals in her studio last week and answer a few questions about her rad work, read the edit below!
Photography: Naomi Haussman
Styling: Margot Rieder
Location: Jessie's Studio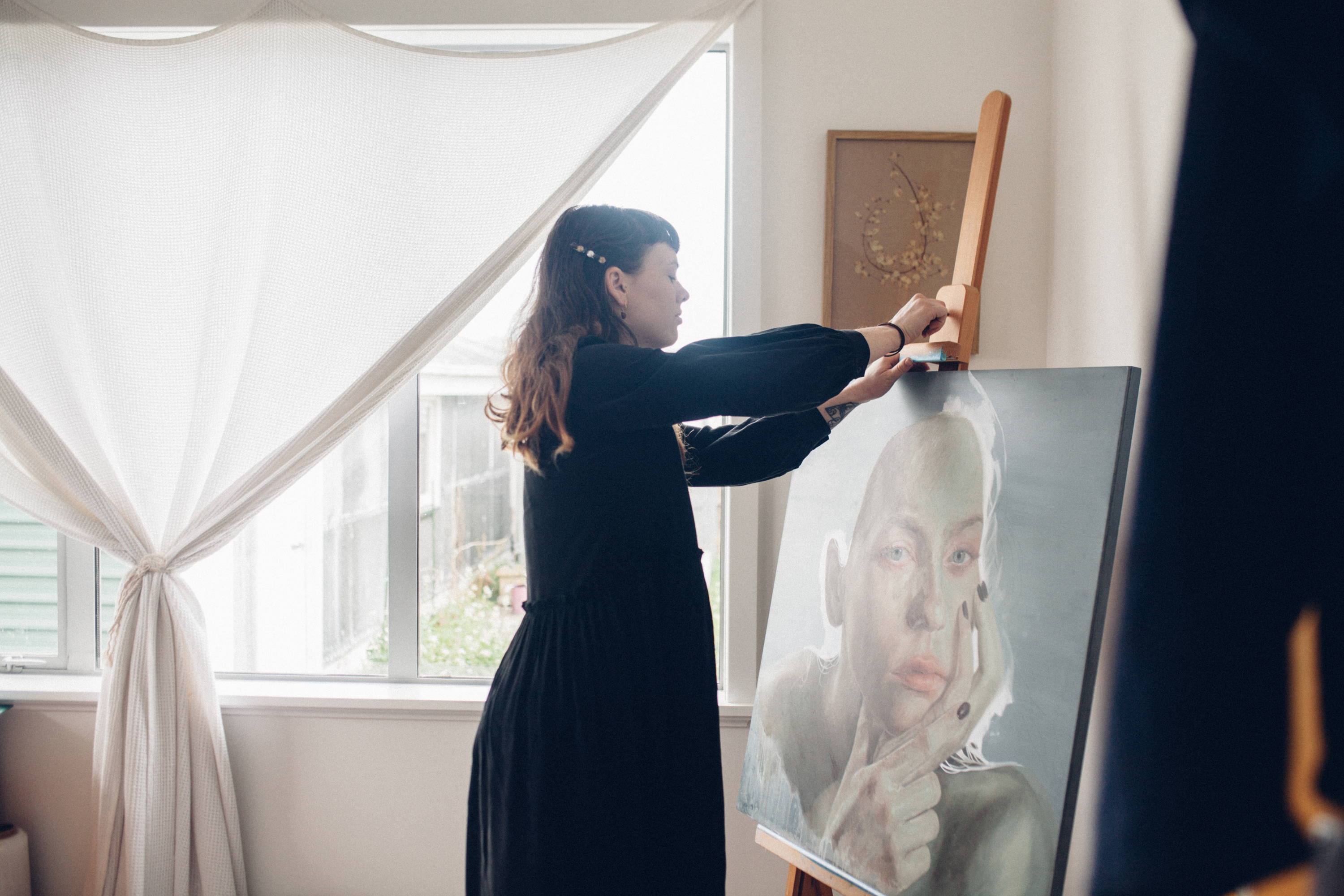 How did you become interested in graphic design, illustration and art?
I'm the youngest of three in a sport-centric family, so spent a lot of time left to my own devices. Drawing was an easy way to keep occupied. I've always had an inclination towards observational drawing, capturing a likeness of something.
Graphic design came into my life much later and initially I was pretty terrible at it. I like the ability of art and design to affect people, whether it's a logo or a painting. Nailing a brief for a client and having someone want to own an artwork gives me the same sense of satisfaction.
Where could we find you when you're not freelancing or painting?
Often found at either Supreme, Lyttelton Coffee Co., or C1 (I drink coffee pretty late for most peoples standards) or Smash Palace depending on the time of day.
Mountain biking in the Port Hills when I need fresh air and an adrenaline rush is usually a feature of my weekend.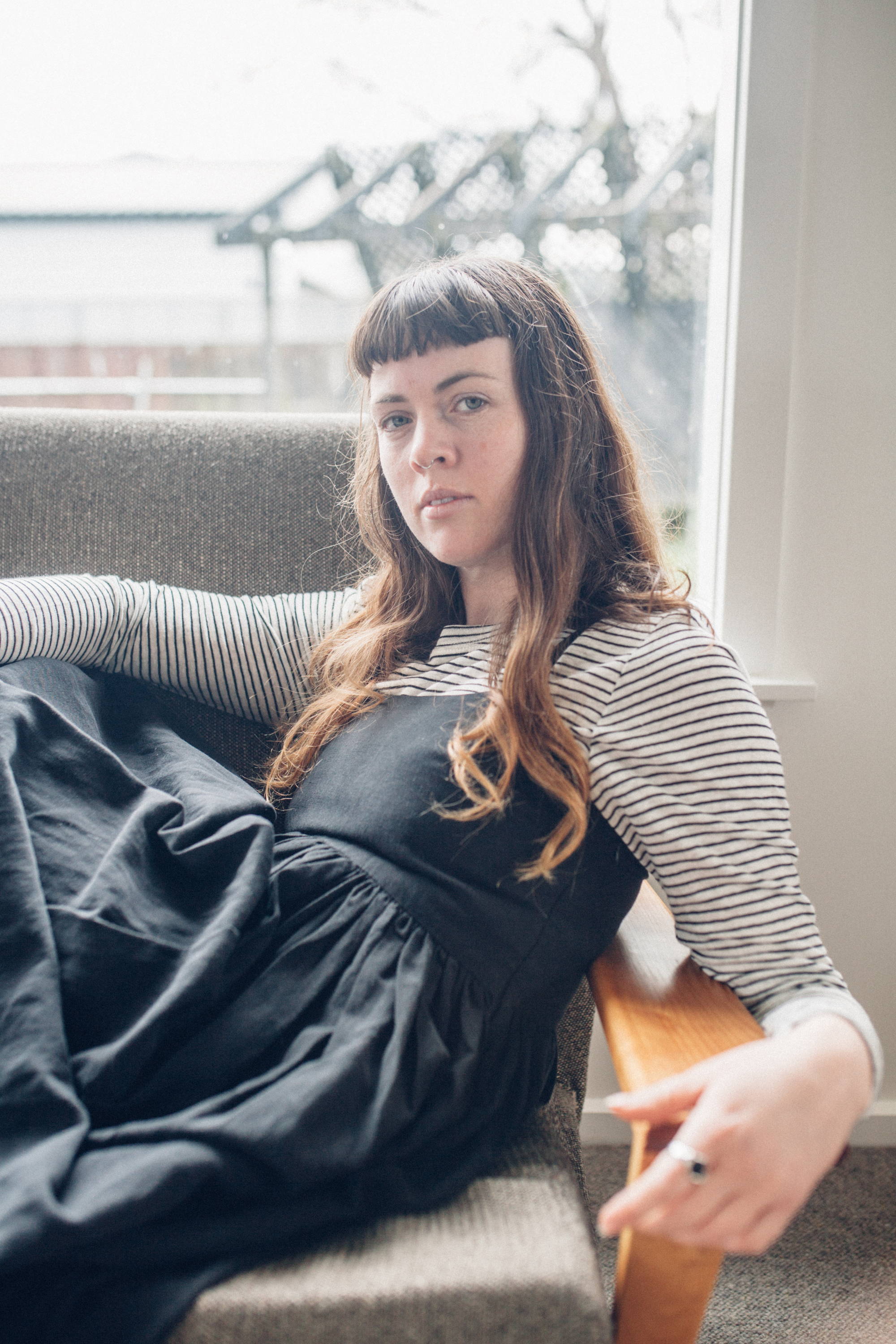 What are some galleries that we'd likely find you hanging out?
I tend to keep an eye on whats happening at galleries such as Fiksate, Absolution, ArtHole (at Darkroom), CoCA, CAG. I like seeing new, weird or lowbrow work in smaller galleries as much as work by bit hitters at the main galleries.
Whats your fave INF DEF Brand? Or item of clothing?
Most of my wardrobe is black. Kowtow and Salasai always have me covered there. This season I'm all about the Salasai Lucia linen dress and the Polaroid mesh top from Maaike.
Socks are a colour exception evidently, I nabbed a pair of the Lazy Oaf Oaffice socks as soon as they arrived!
What does a Friday look like for you?
I don't know a freelancer who doesn't work too much! Friday isn't often the last day of the working week for me — I might go to an opening or gig, loiter at Smash a few hours, but ragers are few and far between.